How to Bypass an online survey easily| Best Ways To Bypass Online Surveys For Free : Online surveys are the feedbacks what the website owners apply on their website to take the feedback from the users. Feedback may be of the form of any feedback of a particular software that we are downloading or some other service or product that we use in our day to day life. These surveys are sometimes irritating and people look on the internet the ways to bypass these surveys. It happens most of the times that you want to want to download a particular software and you can only download form a particular website and unluckily that website asks you for an online survey. Sitting and filling up those long survey forms seems sometimes soo much annoying and when you come across these surveys frequently, then you tend to kill the website owner.
Now, what to do when you come across a website not allowing you to download a software and asking you for a survey. Just follow these simple steps that i have provided below and you will be easily able to bypass these annoying and irritating surveys that you come across while downloading a particular file or a particular software. Don't spend your precious time filling up those long forms in surveys and making money for those website owners. Just do your job and exit the website. This can only be done if you just follow the steps that i have provided below :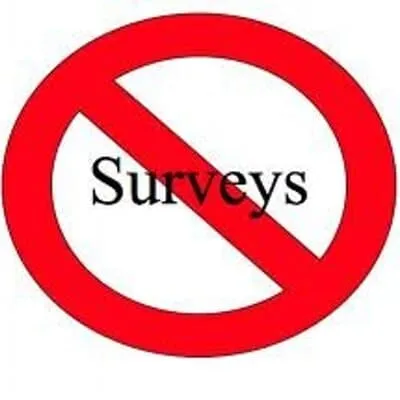 Best Way to easily Bypass an online survey to Download Something :
Online surveys are provided by the websites like Fileice Surveys, Sharecash Surveys, Cleanfiles Surveys, Adwordmedia Surveys, Uploadables Surveys. Some websites like the following are the most irritating and needs a survey bypass :
http://www.scriptmafia.org

http://www.youdownload.com
http://www.plunder.com
http://www.guardtunnel.com
To bypass the survey from these sites, you need to do the following :
Method 1 to bypass an online survey:
You can use surveybypass.com
Here you just need to enter the url of the website from which you want to filter the survey and your job will be done by this site in seconds. This website provides a tool to filter the online survey from the url that you provide.
Method 2 : Most easiest Method to bypass online surveys :
You can also do this very lightly by simply using a google chrome extesion : SurveyBypaasV2.5
otherwise, you can also use a survey remover tool. You need to download that tool. But why go into this much detail when you can remove surbeys online using an online tool and a google chrome extension also. Use the above two methods to remove online surveys and bypassing online surveys. For queries, comment below and let us know